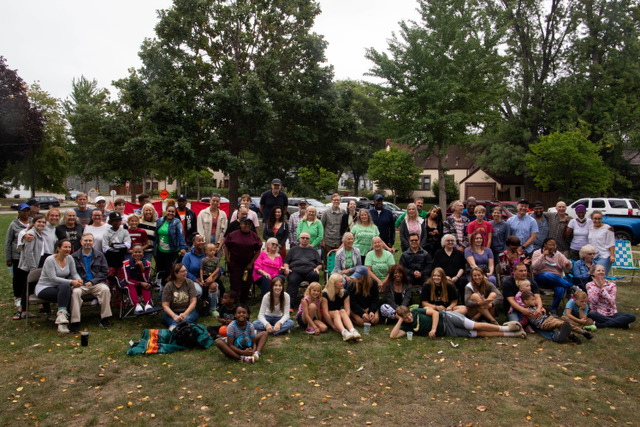 We serve others, so that we
create a community of belonging,
so that Christ's love is experienced
Christ centered community, shaped and transformed by the reconciling grace and love of Jesus Christ
Join us for worship this Sunday at 10 am in the sanctuary & online!   
Please join us on Facebook or our website if you are attending worship virtually
Service starts each Sunday at 10 am, located at 901 Humboldt Ave. N
Sign up for our 
weekly newsletter
 to be kept up to date with programming!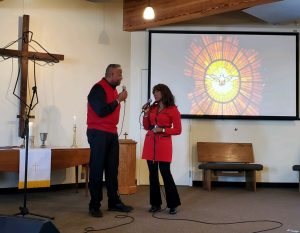 October 30th
CCC bbq Fundraiser for Jenna!
We're raising money for Jenna & her family as she's recovering from a brain aneurysm.
Randy & Sherry will be grilling their famous ribs & fried fish with sides provided by the church!
Place your order (rib or fish meal or rack of ribs) by emailing church@cccminneapolis.org
Pick up your meal Sunday, Oct 30th, after church (11 am)!
Meal: $20 Rack of Ribs: $30
Donations are welcome even if you don't want a meal! Give online.
Rev. Luke Swanson
Lead Pastor
Pastor Luke Swanson has served as lead pastor at Community Covenant Church in North Minneapolis, MN, for 18 years. Pastor Luke envisions Community Covenant as a worshiping, reconciling community, shaped and formed by the reconciling love of Christ. Luke and his wife Sarah are committed to living in and serving the needs of North Minneapolis, seeking to build a credible witness to the Kingdom. Pastor Luke writes, "To pursue the Kingdom of God is to resist the Kingdom of white supremacy. This work is difficult, messy work, but thick with the presence of God and the joy of the Lord. Because of the nature of sin, this work should never be done alone, but needs a Christ centered body." Luke and Sarah are proud parents of their three children.
Our Ministries
The success of our Church depends on participation from people like you. Get involved in our Ministries.
Sunday 10:00 am – 11:00 am
We'd love for You to join us online this Sunday