Welcome
Community Covenant Church
The Mission of Community Covenant Church
Community Covenant Church is a Christ centered body, reflecting the diversity of God's kingdom, committed to the centrality of the Holy Scriptures. We recognize the transforming love and grace of God. We believe the work of the 
Holy Spirit empowers us personally and as a body for service to each other, our community, and the world. We seek to:
Lead people to commit their lives to Christ
Encourage opportunities for spiritual growth
Intentionally embrace and celebrate a diverse fellowship
Minister to one another, the neighborhood, the denomination, and world through intentional acts of compassion, mercy and justice.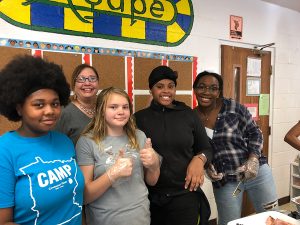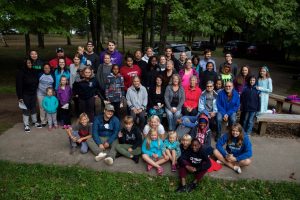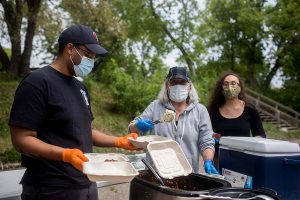 Community Covenant Church Values
Welcome & Hospitality (Joining Jesus as Place-Makers)
Discipleship (Learning to follow Jesus and do the things Jesus did) * Stories & Relationships (strengthened through connection).
Priesthood of all Believers (everyone is called to demonstrate and proclaim Good News) * Celebrate a diverse fellowship while fighting to remove the barriers of historical racism. * Advocacy and Community Engagement
Compassion Mercy & Justice
What is a Covenant Church?
Evangelical, but not exclusive
Biblical, but not doctrinal
Traditional, but not rigid
Congregational, but not independent
The Covenant Mission
…to love God with all our heart, soul, strength, and mind;
…to love our neighbor as ourselves, and
…to go into all the world and make disciples
An Apostolic Church- because we confess Christ and the faith of the apostles.
A Catholic Church- in that we are part of the universal Church.
Covenant Affirmations
An Apostolic Church- because we confess Christ and the faith of the apostles.
A Catholic Church- in that we are part of the universal Church.
A Reformation Church- in that we see ourselves as standing in the mainstream of the Protestant Reformation.
An Evangelical Church- biblical authority, necessity of new birth, focus on evangelism, the importance of Christian education, and the responsibility of the advancement of social justice.
The centrality of the word of God.
The necessity of the new birth.
The church as a fellowship of believers.
A conscious dependence on the Holy Spirit.
The reality of freedom in Christ
Community Covenant Church evolved out of the "mission Vision" of two couples in 1943. These couples rented a store-front facility at 1029 Olson Memorial highway and titled their mission, "The Lighthouse Gospel Mission". In October, 1945 sponsored by First Covenant Church in Minneapolis and the Northwest Conference, this ministry became formalized under the new name, "The Covenant Gospel Mission."
Due to renewal efforts along Olson Highway, the mission was forced to move. In 1955, a new church was built at the corner of Knox & Olson Highway. Now named Community Covenant Church, further renewal claimed that building also. On June 6, 1965, our present building at 901 Humboldt Avenue North was ready for worship. In March 1980, a new addition was completed and dedicated, and in August of 1992, the sanctuary was expanded and dedicated to accommodate the increasing growth of the church membership.
Community Covenant Church continues to reach out to the Near-Northside of Minneapolis, continually building on the shoulders of those who have gone before us.

Lead Pastor: Rev. Luke Swanson
Pastor of Congregational Care: Gayle Gilreath
Secretary: Reeve Klatt
Choir Director: Ryan Bynum
Church Council:
Sandy Moore – Chair
Mark Peterson – Vice Chair
Pearlie Collins – Secretary 
Jeff Lundberg – Treasurer
Terry Lundquist
Roland Hinton
Johnnie Bell Rodgers
Marcus Harris
Renee Hunter